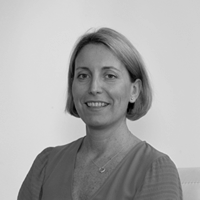 Clarion Events has today announced that Lisa Hannant will become the company's new CEO, succeeding Russell Wilcox, who moves to the position of Executive Chairman. Lisa joined Clarion in 2008 and was appointed to the board as Group Managing Director in 2013, with responsibility for driving international expansion. During this time, Clarion has grown significantly in key US, European and Asian markets.
As CEO, Lisa will continue to work closely with Russell Wilcox who, in addition to his role as Chair of the Board, will have responsibility for: strategic growth; business development opportunities; and a number of projects across the Group. Previous Chairman, Simon Kimble, will remain on the Clarion Board as a non-executive director.
Announcing the changes, which take effect on 1 October 2022, Russell Wilcox said: "I am delighted to be able to announce Lisa as Clarion's new CEO. She has been such a key driver of the company's tremendous growth over the years and brings a wealth of experience, skill and great ideas to the role going forward. I'm thrilled to be working with her as she takes the company on to ever greater success in the future".
"Lisa and I have worked closely together for the past decade and I'm looking forward to supporting her and the rest of the team in this next phase. There are huge opportunities for Clarion: building on the strength of our products and people; and our commitment to our customers' growth and success. Exciting times lie ahead under Lisa's leadership."
Commenting on the outgoing Chairman, Simon Kimble, Wilcox said, "I would also like to thank Simon for his incredible contributions to Clarion over more than 20 years, during which time he was pivotal in establishing Clarion as one of the most important event organisers in the world. Shareholders, peers and colleagues have all had countless reasons over the years to be grateful for his talents and we're of course delighted he will be remaining on our Board going forward".
Clarion Events' incoming CEO, Lisa Hannant, said:
"It's a huge privilege to be leading the company as it enters the next stage of its growth and evolution. Like the rest of the industry, we've been through a challenging time since the outbreak of the pandemic, however the commitment and resilience of our team in delivering value to customers has been outstanding."
"The return to live events over the past year has gone well, with many of our events back to 2019 levels. We're seeing significant growth with digital and organic launches across the business, not to mention some important acquisitions that are contributing significantly."
"We've spent the last two years really focusing on creating a customer-centric way of working across the organisation. This work continues and is an essential part of what, I hope, Clarion will stand for in the future. If we can build the highest levels of customer value and satisfaction, then we will have an incredibly strong and resilient business."